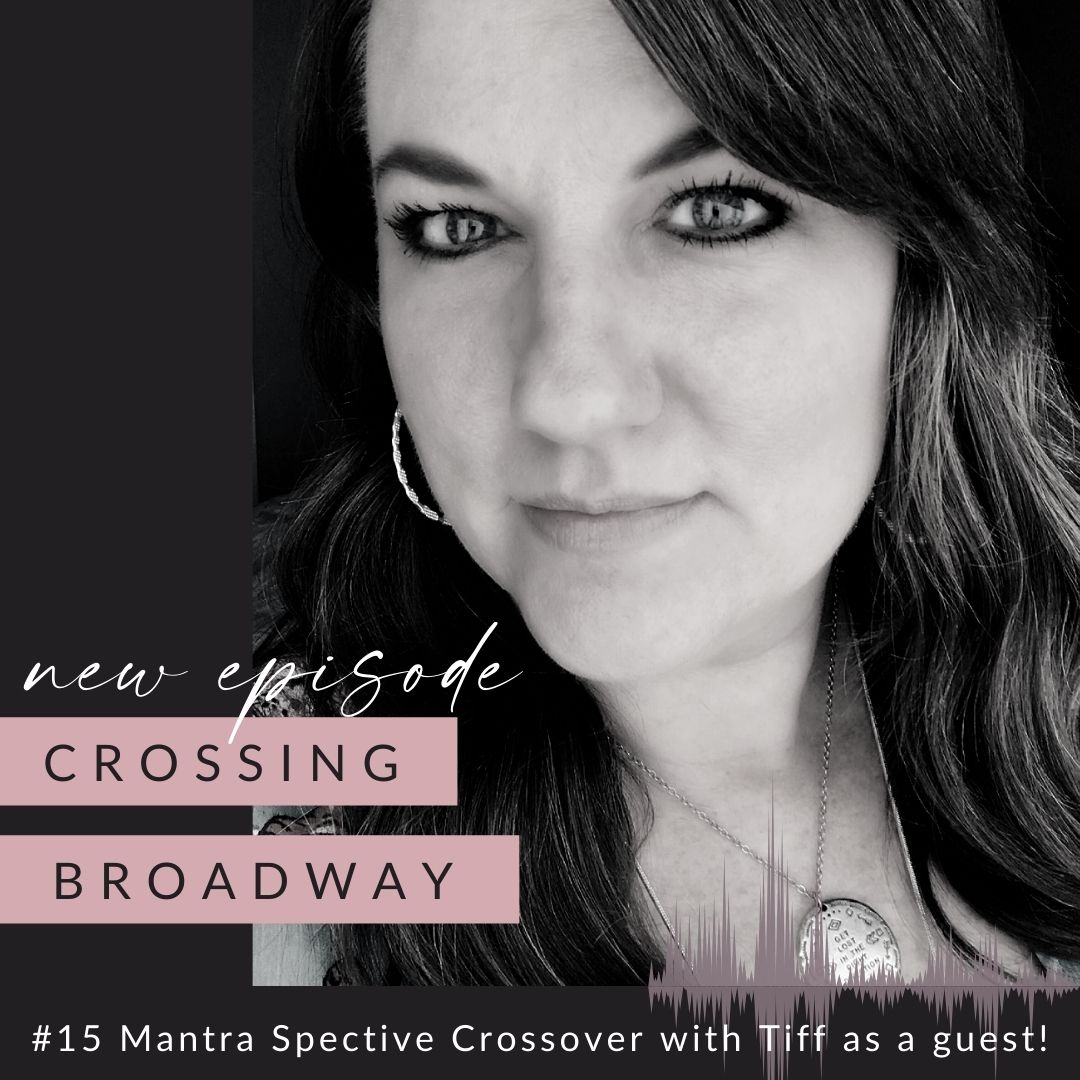 So freakin' excited to share this podcast with you! Tiff was lucky enough to meet Heather Diecidue through a friend and immediately knew she was a kindred spirit. (We talked for like an hour longer than we were recording and I could have gone on for hours more! She's kind of a badass).
Heather's podcast, MantraSpective, focuses on ordinary people doing extraordinary things. While we're not quite sure how Tiff made it on the list 😉 we're so excited to be included. Trust us, you're going to love this episode!
Connect with MantraSpective on all podcast platforms or:  ON PODBEAN  》 FACEBOOK 》INSTAGRAM
Let us know what you think on Facebook or Instagram @CrossingBroadway and if you like what you hear, leave us a review on iTunes, Spotify, Podbean, Stitcher or where ever you found us! 
Welcome to the fam ❤️
Tiff & Jen