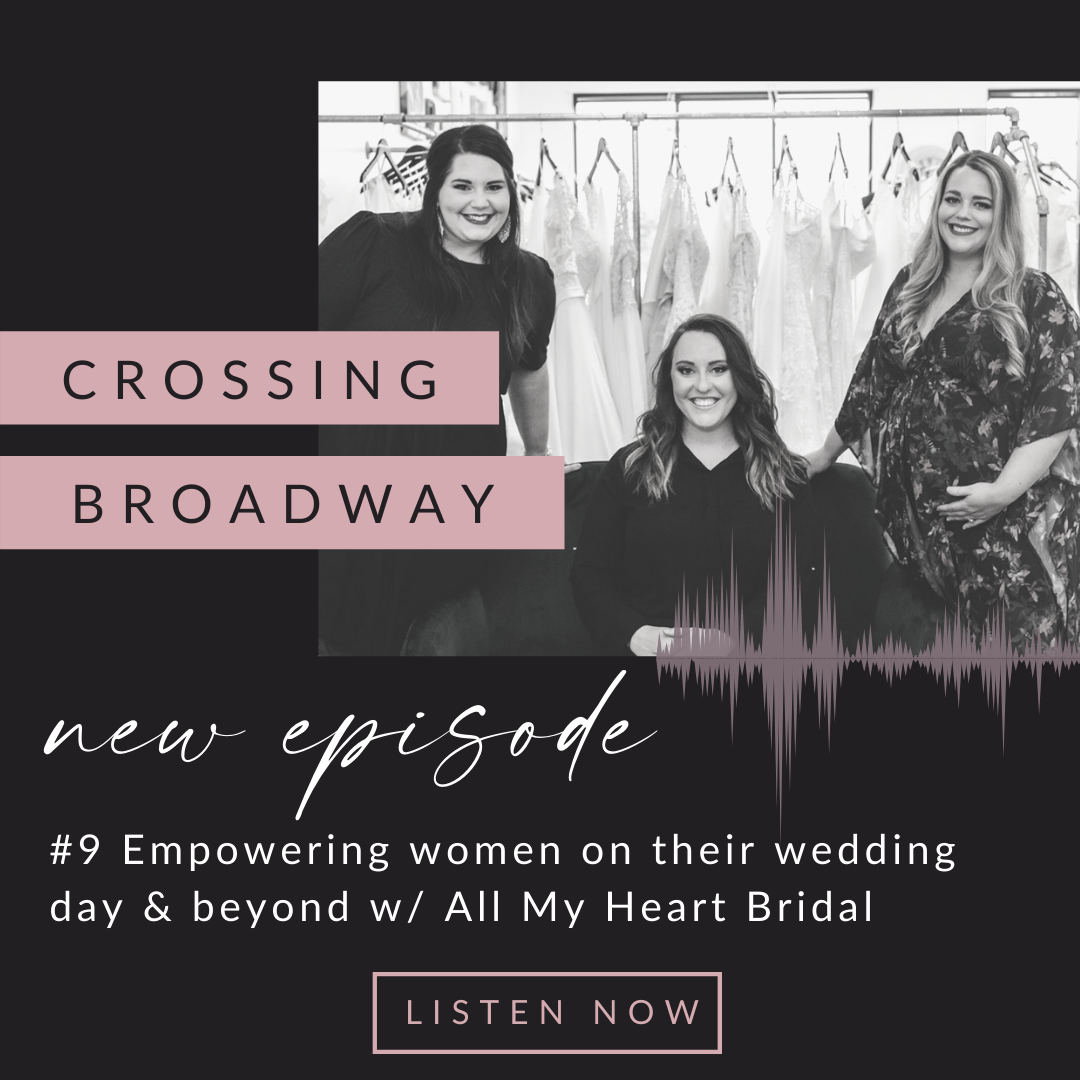 We were going to make this Episode 3 or 4 but it was too good! 
In Episode 2 of Crossing Broadway, The Podcast Tiff and Jen talk to Sarah Bronson, the charismatic dragon slaying owner of All My Heart Bridal. AMH Bridal in Lee's Summit, MO is one of about 20 curvy bridal boutiques in the United States.
We talk to Sarah about the importance of empowering women personally and professionally, life as an entrepreneur, changing goals and so much more. 
Connect with AMH Bridal: FACEBOOK 》INSTAGRAM 》PINTEREST 》WEBSITE
Let us know what you think on Facebook or Instagram @CrossingBroadway and if you like what you hear, leave us a review! 
Welcome to the fam ❤️
Tiff & Jen