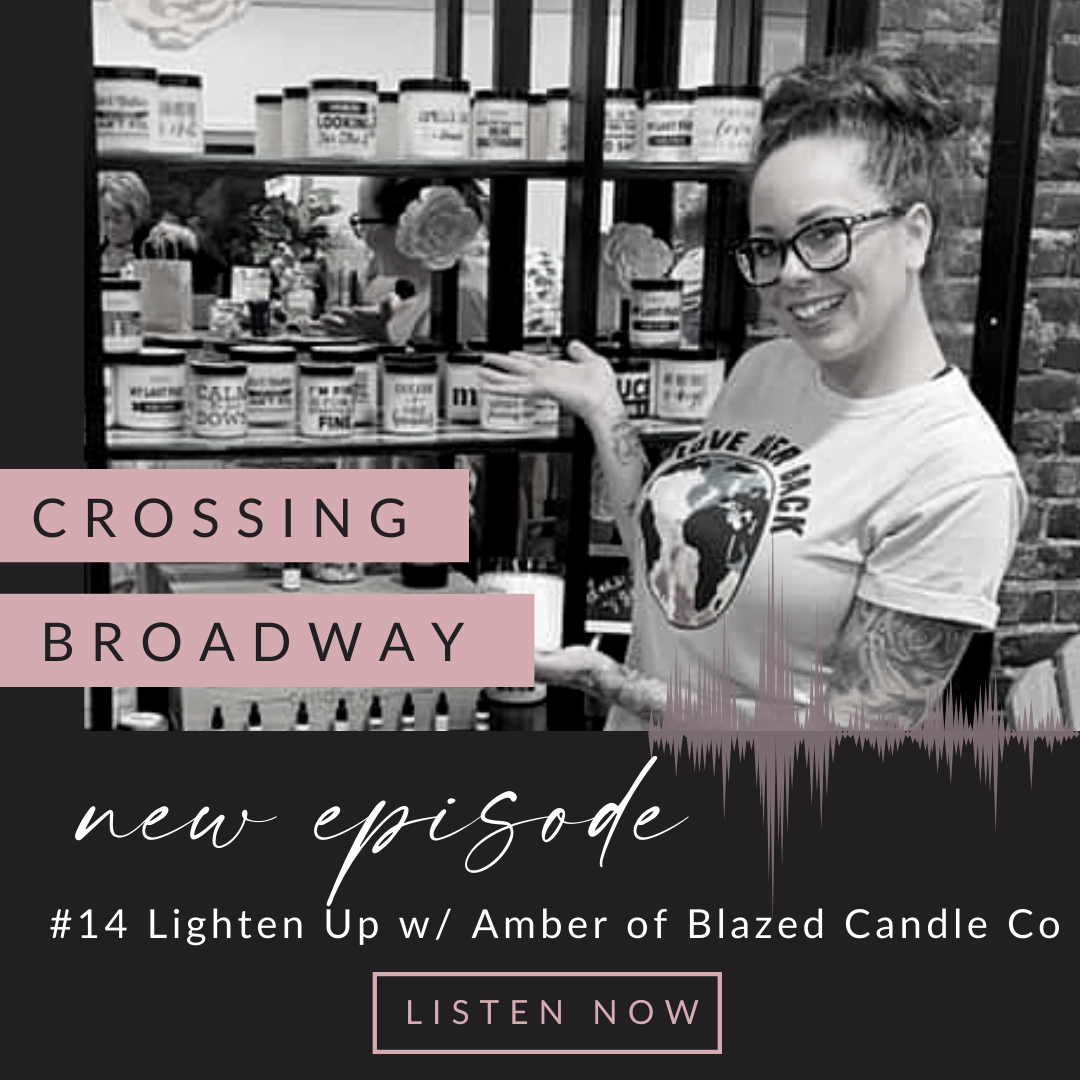 We always say that our audience typically drinks a little, cusses a little and wants to change the world. If that's the case, these candles were made just for us. (Well, they weren't but they're a perfect fit on The Market AND there may be a few that ARE just for us 😉)
Amber chats about starting her business during a pandemic, growing quickly into retail, being a mom of 3 kids (with one on the way!) and the crazy 2020 holiday shopping season.
Connect with Amber:  ON THE MARKET  》 FACEBOOK 》INSTAGRAM
Let us know what you think on Facebook or Instagram @CrossingBroadway and if you like what you hear, leave us a review! 
Welcome to the fam ❤️
Tiff & Jen